Wedding at The Columns in Avon by the Sea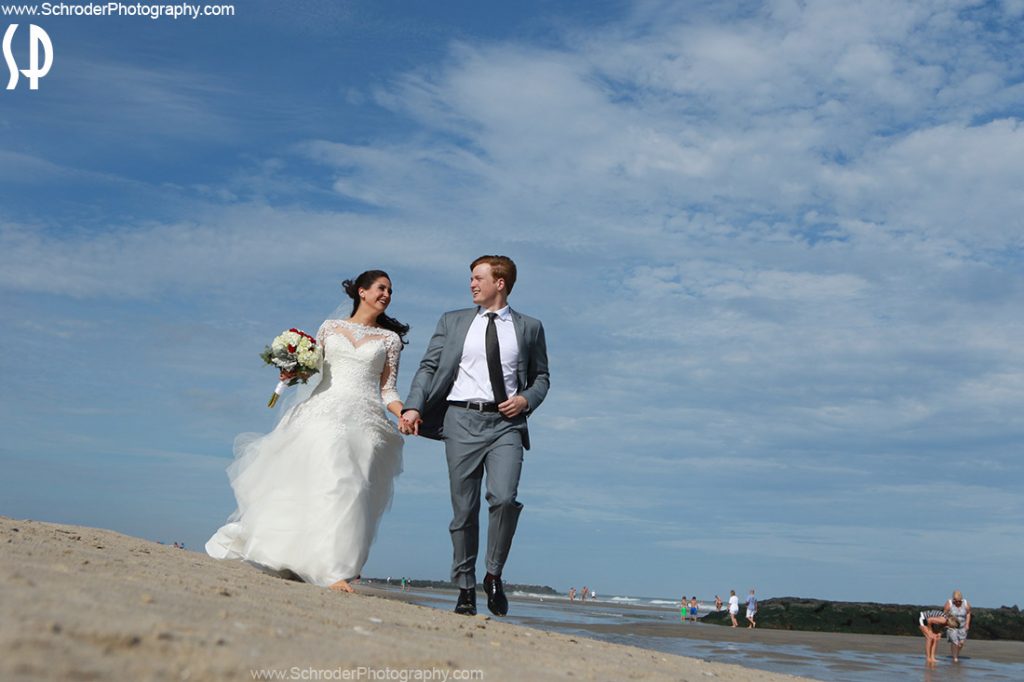 Megan and Dan got married down the Shore a couple of weeks ago at The Columns in Avon by the Sea. It's so great to shoot weddings at the Jersey Shore and Avon by the Sea is such a cute little shore town.
The couple chose to do a first look on the boardwalk so that they could do family photos before the ceremony, freeing up the cocktail hour so that everyone could enjoy it. After the first look we went hit the sand and did a variety of group photos including family and the wedding party. After that the couple and I took a stroll on the beach taking some photos of just them having a nice time enjoying their day. It was another lovely day on the beach!
The ceremony itself was held on the boardwalk under a pavilion but in open air. After that most of the guests headed onto the beach for a large group photo. Later at night I noticed a beautiful Moon rising over the beach and suggested to the couple that we go outside for a few minutes for a photo. They agreed and it was surely worth it (see the last photo!). Below are a few moments from their wedding day. Check it out!
---
About the Photographer: Louis Schroder has photographed over 500 weddings in the Tri-State area and is also available for family portraits, events and other photographic projects. Please email or call me for inquiries.
If you are getting Married at The Columns at Avon by the Sea check my Availability HERE and remember, The Columns is one of only a couple of Venues that I offer 10% off ON TOP of any of my monthly special packages!
Tags:
Avon by the Sea wedding
Beach Wedding
Boardwalk Wedding
Cake Cutting
ceremony on beach
Father Daughter Dance
getting ready
group photos
Moon
The Columns Wedding
Wedding Rings