Wedding at The Olde Mill Inn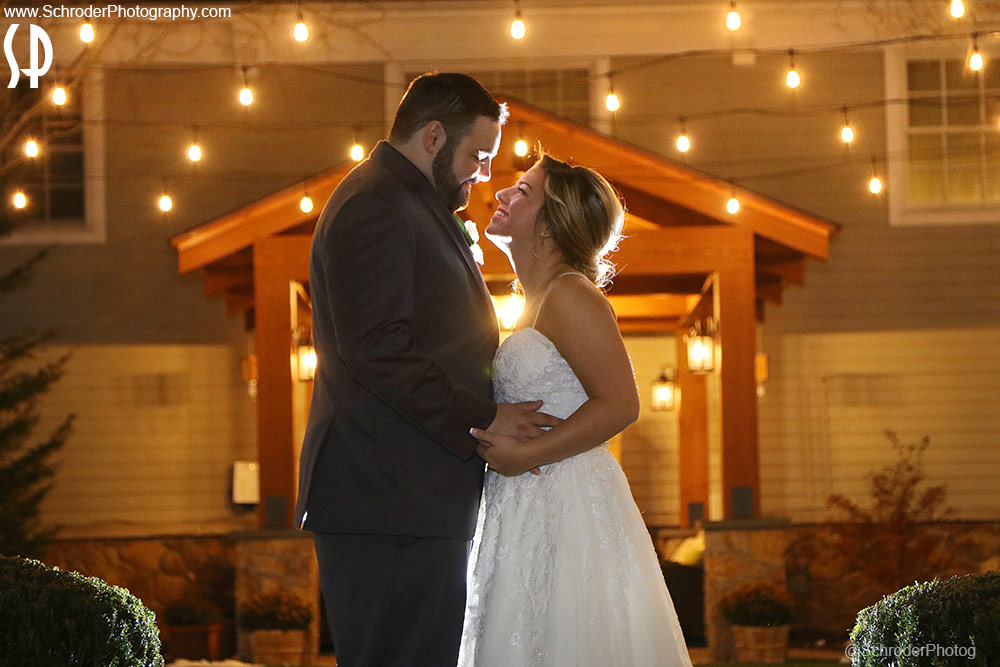 Contact Louis:  email  for inquiries and to check availability.
I photographed Corin and Scott's wedding on a late and cold Fall day at the Olde Mill Inn in Basking Ridge New Jersey. While the Olde Mill Inn has an awesome courtyard that is great for a wedding ceremony, the weather was way too cold for that to be a possibility. As a matter of fact the bride and groom from the get go planned the wedding to be indoors since odds were a late fall wedding would produce weather too cold to have guests sit outside for over a half hour.
So the staff at the Olde Mill inn prepared what later would be the reception room to be the ceremony room. A dividing movable wall blocked out the rest of the room to make it seem like we were in a different space than we would be in later on. For the family and wedding party photos I asked the couple if they wanted to go outside to do those photos by they decided that it was just too cold. They did though suggest that they would be glad to go out (just the two of them) a little later for some photos which is exactly what we did a couple hours later. I went in the courtyard to check things out and the Olde Mill Inn always has that space very nicely lit up. I preplanned everything before I called on the couple so once the time was right the three of us went out there and spent a quick 5 minutes or so taking some shots. Once that was done the couple went back in and finished enjoying their cocktail hour before the reception started.
Check out some of the photographs I took on that day. Thank you Corin and Scott for having me there as your photographer!
About the Photographer: Louis Schroder has photographed over 450 weddings in the New Jersey New York area and is also available for family portraits, events and other photographic projects. Please emailor call me for inquiries. Follow me on Instagram for my photographs on a variety of subject matters. https://www.instagram.com/schroderphotog/
Tags:
Indoor Ceremony
Olde Mill Inn
photo booth
Toast
Wedding Party Photos
Wedding Rings
Window light
Winter Wedding