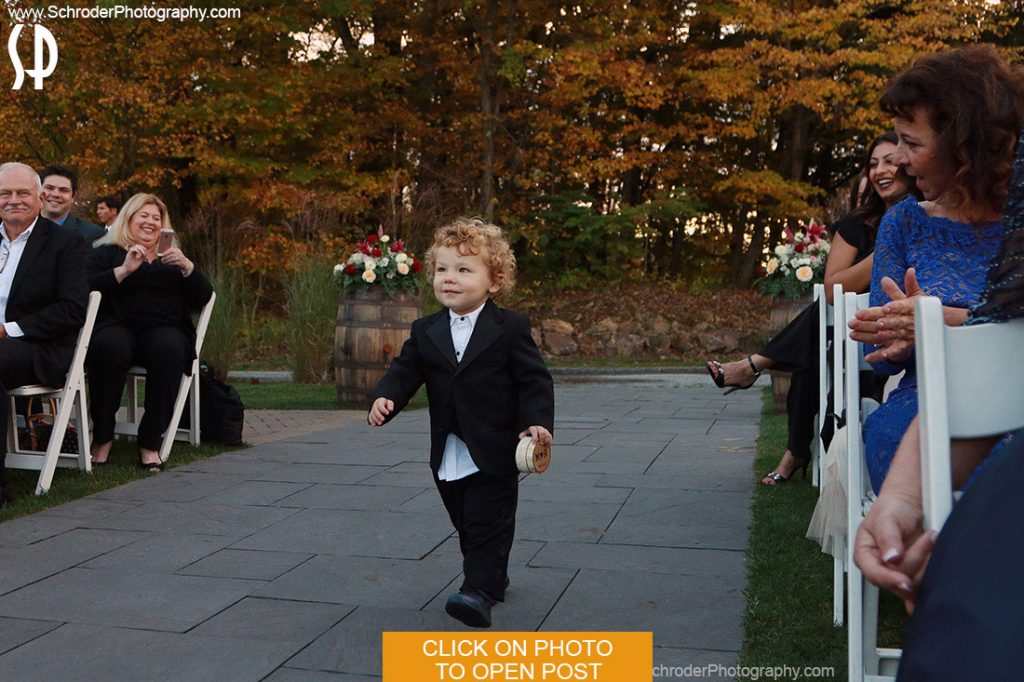 Every bride and groom will know by the time their wedding day arrives just how much planning is involved in getting everything set for the big day. The Dress, the shoes, the food, the ceremony, the venue, the photographer, the DJ, the save the dates, the cake etc etc etc … so many details! All the details are worked on so that in the end it all goes down perfectly.
Now everything is ready! All systems go! "This will work exactly as planned"!
So when you think about it, isn't it interesting that after all the meticulous planning, hoping that everything will go exactly as expected … sometimes a toddler is entrusted with the ever so important wedding rings? Well check this out … maybe after all that planning having just a little unpredictability isn't so bad after all!
About the Photographer: Louis Schroder has photographed over 500 weddings in the Tri-State area and is also available for family portraits, events and other photographic projects. Please email or call me for inquiries.  
Tags:
Ceremony
ring bearer
Rings
Rock Island Lake Club Wedding