FAQ #1: "Do we own the rights to the Photos?"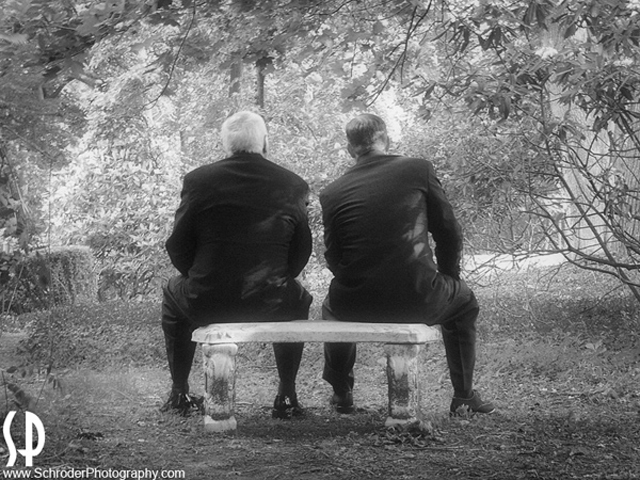 "Do we own the rights to the Photos?"
That is possibly the most asked question that I get from Brides and Grooms during our conversations or email exchanges. Possibly because it's not answered on my website…until now! So here we go….
The short answer is Yes, you will have the right to print, copy, email, make an album, post the photos on your social media as you wish. Every couple gets a USB Drive with all their photos on them in full resolution. From there you can do all of the things mentioned above and at any time.
The slightly longer answer is that while you can do all of the above, technically the official Copyright is still retained by the photographer. This is likely the case with any professional wedding photographer. What that means is that while you can freely make prints, make copies, give to family and friends etc. the Copyright is still the photographers, so you can't do things such as authorize the use of the image in say a Wedding Magazine or a TV Show or on one of your other vendors websites (for example the venue or DJ). Those commercial aspects of the images would still be handled by the photographer if they were ever to come up. So for example if your Venue were to ask you for images to display on their website, the correct response would be to tell them to contact the photographer, so that the photographer could send them a properly sized and watermarked image with the photographers logo on it. Note that your personal copies of the images come watermark free. So again, for just about anything a couple would need the photos for personal use, the bride and groom would be able to do and would not need approval from the photographer.
Hope that helps. If you have any doubts feel free to send me an email Thanks and happy planning!
---
About the Author: About the Photographer: Louis Schroder has photographed over 500 weddings in the Tri-State area and is available for family portraits, events and other photographic projects. Please email or call me for inquiries.
Louis Schroder
Photographer

Tags:
Copyright
FAQ
Photo rights