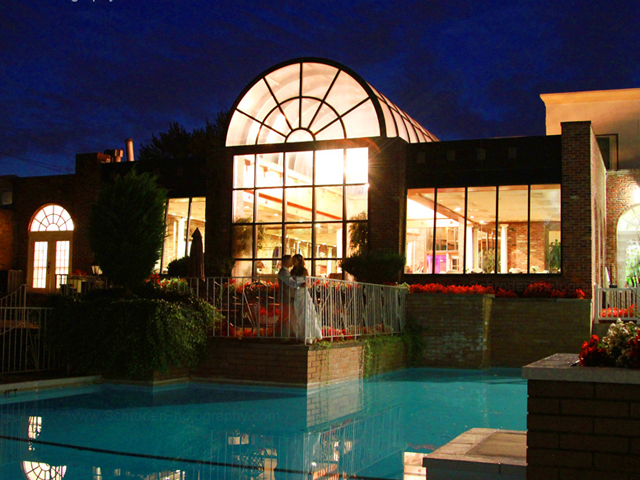 This preview is from Jenna and Danny's wedding just 2 days ago this past Sunday at Doolan's Shore Club in Spring Lake New Jersey.
All of the days events took place at Doolan's except for the time we spent taking photos at the Lake in Spring lake and then at the Beach. The party was DJ'ed by Stephen at No Limit Entertainment.
Once again I was lucky with the weather. Originally both Saturday and Sunday had rain in the forecast but as the weekend rolled around the rain pretty much stayed away.
There was also a sub-plot to the wedding. Jenna is a Jets fan, while Danny a 49ers fan. Both teams were playing each other as they got married. They incorporated that into their wedding day. Sadly for Jenna the Jets lost 34-0, but I'm sure if Danny had any say he would have taken a loss for his new Bride…right Danny!?
When I met Danny and Jenna back in the Spring, Danny had just broken his ankle and it even required surgery. At the time it was a concern even for the wedding. But I was thrilled to see that Danny made an incredible recovery and was in tip top shape!
I was also touched by hearing from many guests that Jenna and Danny knew right away they wanted me to photograph their wedding once they met me. Thanks so much and hope you enjoy the preview!
Tags:
Doolan's Shore Club
Football Themed Wedding
Spring Lake wedding
Wedding Photos at Doolan's Shore Club