Story behind the Wedding Photo #2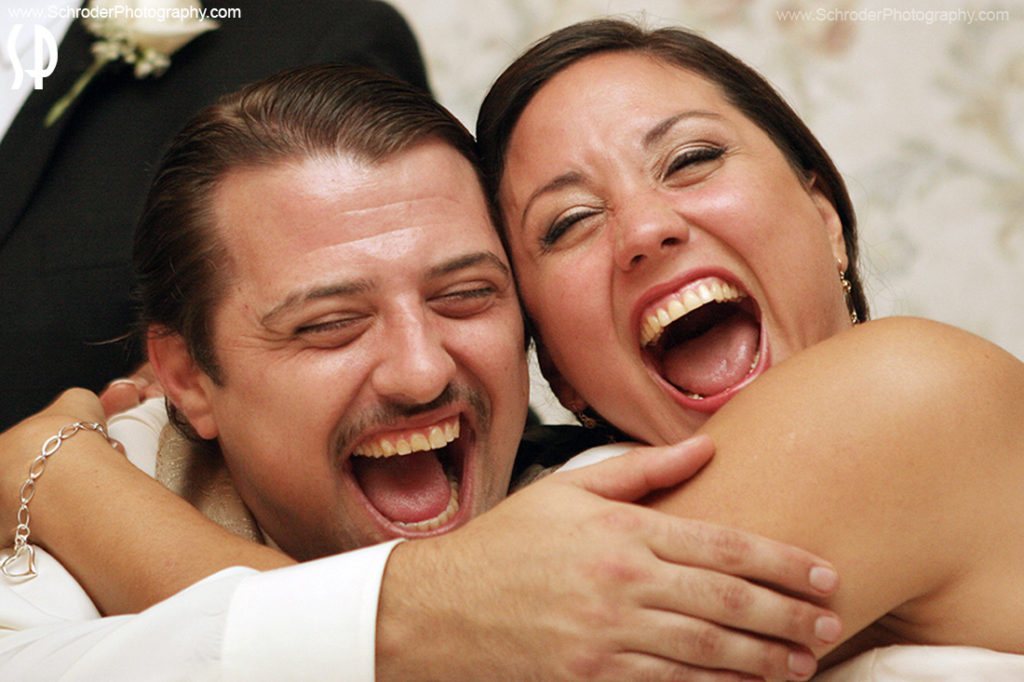 This photograph was taken at Perona Farms, more specifically at their apple orchard which is one of the many areas they can hold a ceremony. On the surface this photograph looks like a simple photo of the ceremony, nothing spectacular or very different. But it's what you don't see that makes the story here. The couple had requested or expressed their desire of having a shot of the ceremony from above. But the thing is, the apple orchard is just that, an apple orchard, there are no structures to climb (other than trees), there is no balcony. In other words there is nowhere I can go to get a shot from above. So how did I get this shot? First off, I don't use drones, so this wasn't a drone. I also didn't climb a tree (though a while ago I did climb a tree for a large group shot that couldn't be done at ground level). What I did here was the following. I grabbed a Monopod out of my car. A Monopod is like a tripod except with one leg only. I extended the monopod to its maximum length (probably about 6 or 7 feet) and then attached my camera to it. Then I set the camera on a 10 second timer. After setting the timer I hit the camera shutter button and the 10 seconds started counting down…..so I quickly raised the monopod with camera over my head and tried to hold steady while the seconds counted down and the picture was taken. Adding my height, 6ft plus another 2 feet of extended arms plus another 6 feet for the extended monopod that means this photo was taken from about 14-15 feet up in the air. Enough to give us a nice overview of the scenery. Since then I have repeated this in a variety of situations that called for this solution.
---
This photo was taken at Kathryn and Lorenzo's wedding at the Montclair Golf Club. We had gone outside the venue for a few minutes to take some photos when I saw this little entrance area and immediately visualized the shot. There is something about this photo that I just love and it's probably a combination of things. For starters I love their expressions and how relaxed they look. The way she is leaning into him is great. Her dress is perfect for this image. The roses and the building add to a very relaxed and home-like feel. It all comes together to make a very memorable image of the couple on their wedding day.
---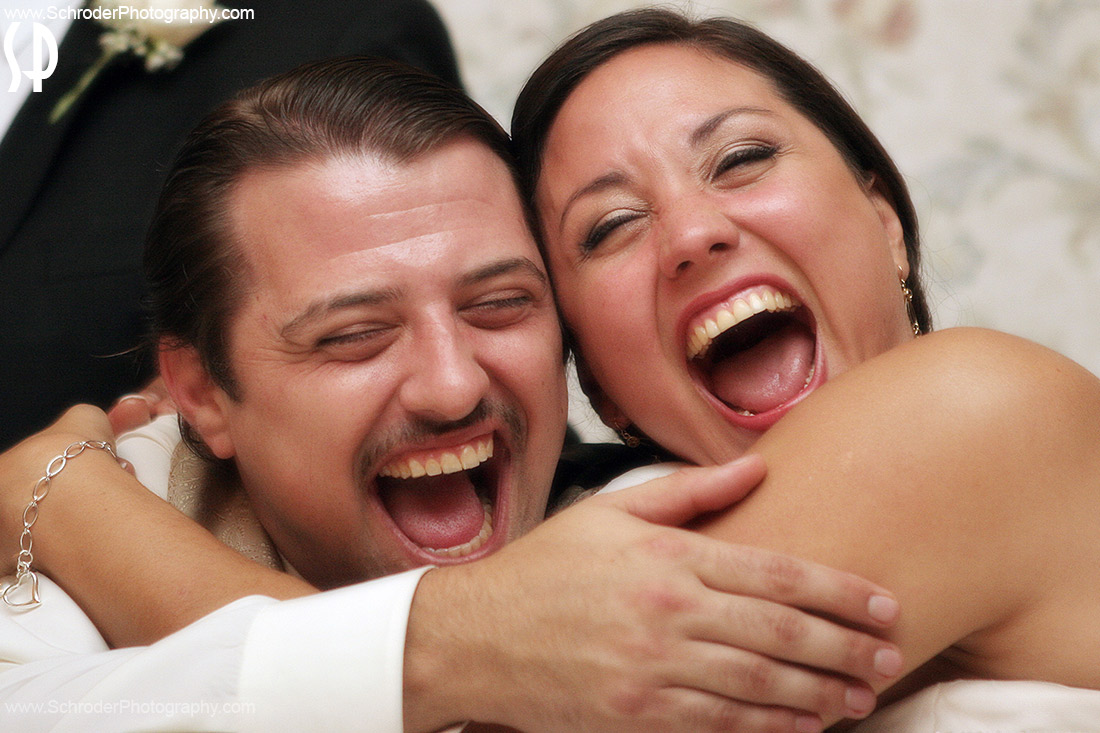 This photograph was taken at a wedding in Morristown New Jersey during the best man speech / toast. You can see him in the background. The couples expressions here are priceless. I actually wish I could remember what the best man said! Whatever it was it certainly hit home with the newlyweds. As a photographer I have to be ready at all times to capture these kind of moments. They happen fast. In a still frame they look like they last forever but in reality this is a fraction of a second, if you are not ready, you will miss it. I love the fact that they are hugging also. Most of the times the couples aren't sitting that close together, but in this instant they not only laughed but also hugged at the same time. Love it!
---
Watch this 'Behind the scenes' video of the making of some film photographs by Louis Schroder at Weddings.

About the Photographer: Louis Schroder has photographed over 500 weddings in the New Jersey New York area and is also available for family portraits, events and other photographic projects. Please email or call me for inquiries.  

Tags:
Montclair Golf Club
Perona Farms
Toast