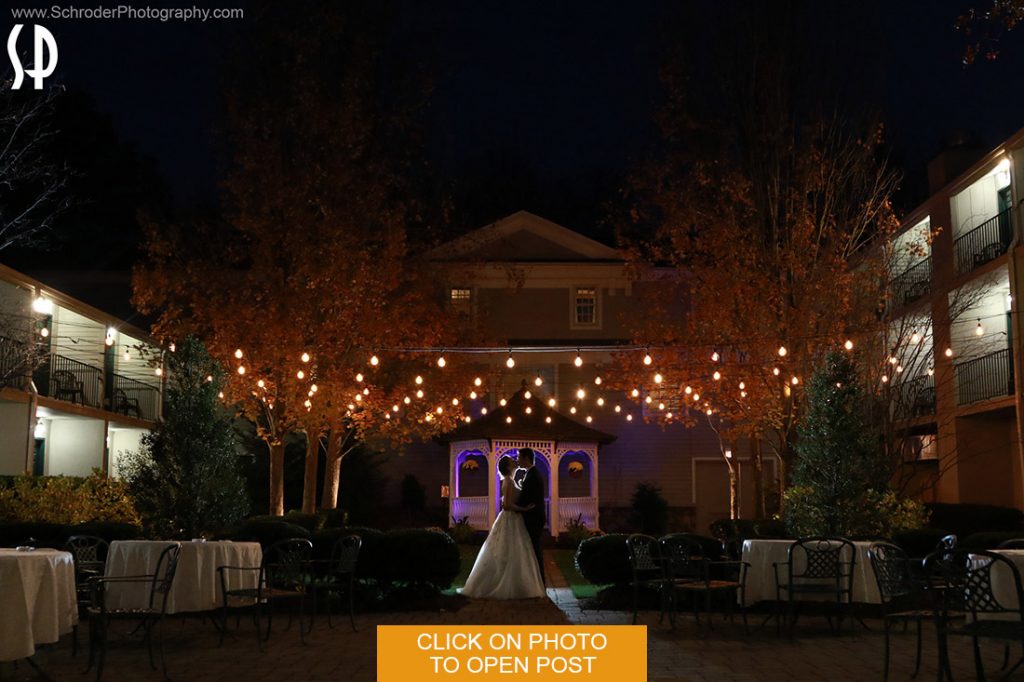 Early in November, I photographed Samantha and Mike's wedding at the Olde Mill Inn in Basking Ridge, NJ. Actually the ceremony itself was held at St. Annes Church in Parsippany with the reception taking place at the Olde Mill Inn. The couple did not do a first look so it was at the Church that Mike got to see Samantha in her dress for the first time. The weather held up well for an early November day. I don't remember being cold, so it must have been good!
We took some group shots at the church after the ceremony and then headed to the Olde Mill Inn to do the rest of the family and wedding party photos. We were able to complete all the pictures in time for the newlyweds to fully enjoy the cocktail hour. Later in the evening there was a beautiful full moon that I captured with the couple posing in front of the Inn. Check that out below along with some other shots from the day.
About the Photographer: Louis Schroder has photographed over 400 weddings in the Tri-State area and is also available for family portraits, events and other photographic projects. Please email or call me for inquiries.  
[wpdevart_facebook_comment curent_url="" title_text="Facebook Comment" order_type="social" title_text_color="#000000″ title_text_font_size="22″ title_text_font_famely="monospace" title_text_position="left" width="100%" bg_color="#d4d4d4″ animation_effect="random" count_of_comments="10″ ]
Tags:
Fall Wedding
First Dance
Moon
Olde Mill Inn
Rings
Son Mother Dance
St. Anne's Church
Wedding Shoes