Merri-Makers at Waters Edge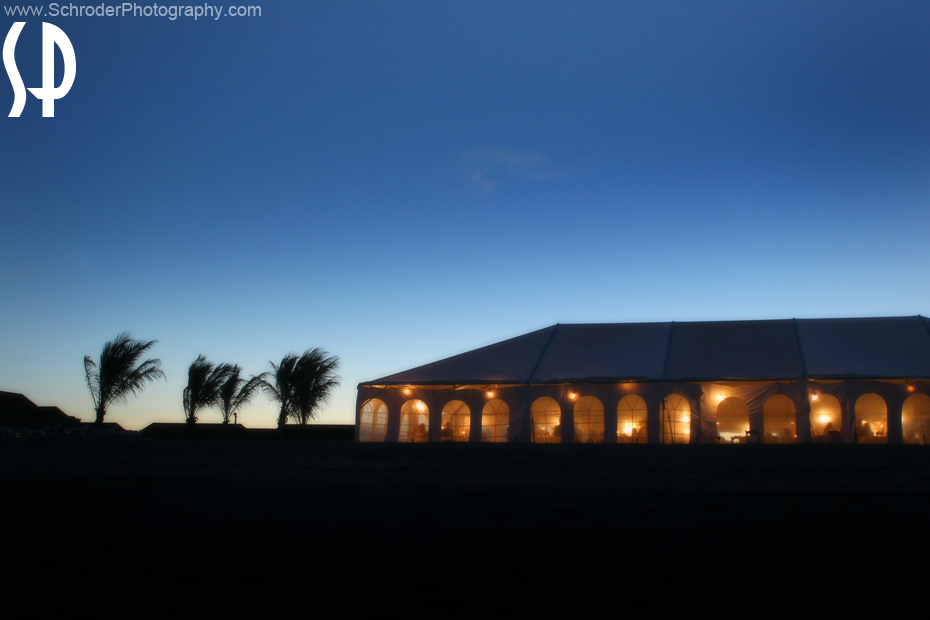 Today I'm posting photographs from another venue I have worked at quite a few times over the last 10 years. It's a popular spot in New Jersey for Weddings, especially in the Summer, the Merri Makers at Waters Edge in Sea Bright New Jersey.
Ceremonies tend to be on the beach, but if needed can be indoors. I have also seen receptions both in tents right on the beach or in one of their indoor rooms.
One particularly memorable wedding I photographed there was in 2006 during the passage of Hurricane Ernesto through the East Coast. Even though we were unable to go outside for photos the party went on as planned with no problems.
The photos below of the cake cutting are from that wedding and even though the bright windows make it look like it was a nice day outside the waves and wind were quite strong (as you can see in another photo where the waves appear in the distance).  As a photographer I enjoy working there since there are quite a few options for photos and I particularly like their upstairs ballroom as it's cozy (but not small) and is set up in a way that is photographer-friendly. My overall experience there has always been pretty positive. The photos below are from a few different weddings spanning a few years.
All Photographs by Louis Schroder NJ Wedding Photographer – Louis Schroder has been a Full Time Wedding Photographer since 2000
Tags:
Beach Wedding
Cake Cutting
Hurricane
Merri Maker's
Tent
Wedding Photos at the Merri-Makers at Waters Edge