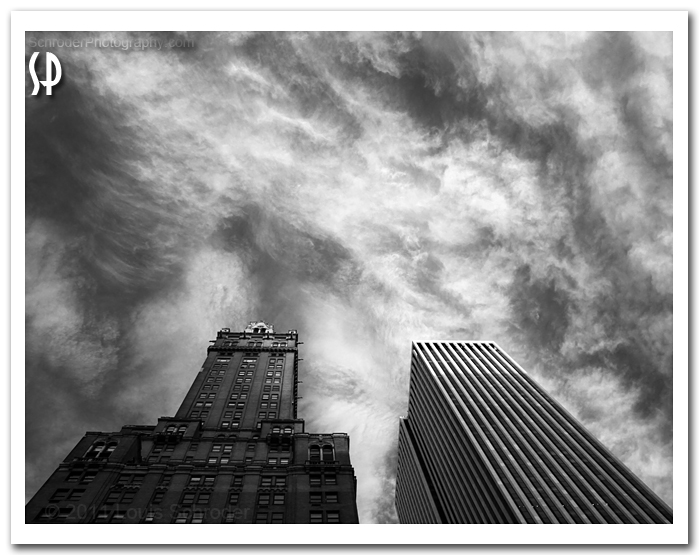 After I photographed Jennifer & Brian's engagement session in Central Park (see the post below this one) I took advantage of being in the city on a late beautiful Sunday afternoon, to continue my project of the NYC skyline (all shot in B&W). After saying goodbye to Jenn and Brian I walked out of Central Park heading South towards 5th Ave. It was a nice evening and I decided to walk all the way to the Port Authority instead of taking a subway (This way I could look for some interesting photo opportunities). This first photograph was as I exited the park by 5th ave. It was late afternoon and the sky looked incredible.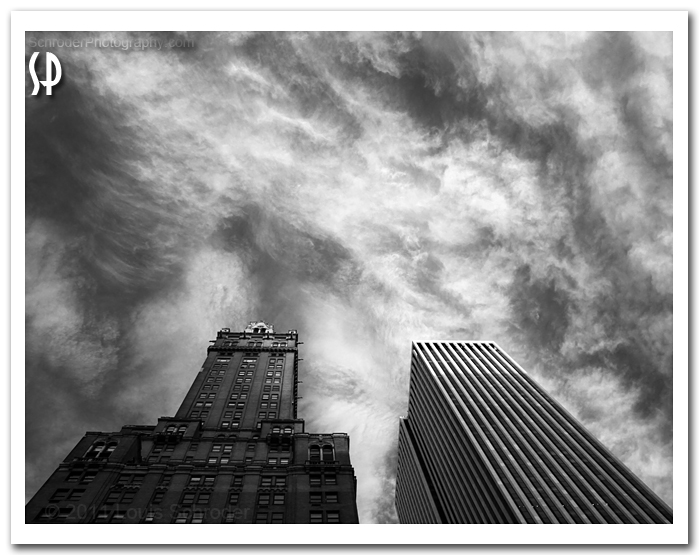 Apple fans might recognize the building above (on the right) as the Building where the Apple Store is located at just off the Park. As I continued walking down 5th ave. I came upon St. Patricks Cathedral. It's interesting to see such an old structure in the middle of all these modern skyscrapers. At one point I looked up and saw the photograph below. St. Patricks in the bottom left.
This last photograph was taken while I was still walking in the park, the buildings on the West side of Manhattan with the Sun going down fast. It was one of the warmest days of the year and people were out enjoying the city. A perfect early spring Sunday. Once the Sun set it was straight to the Port Authority and back home in New Jersey. It was a pretty productive day!
Louis Schroder is a NJ Photographer based in Morris County | 201-563-2114
Tags:
NYC Skyscraper photographs