Montclair Golf Club Wedding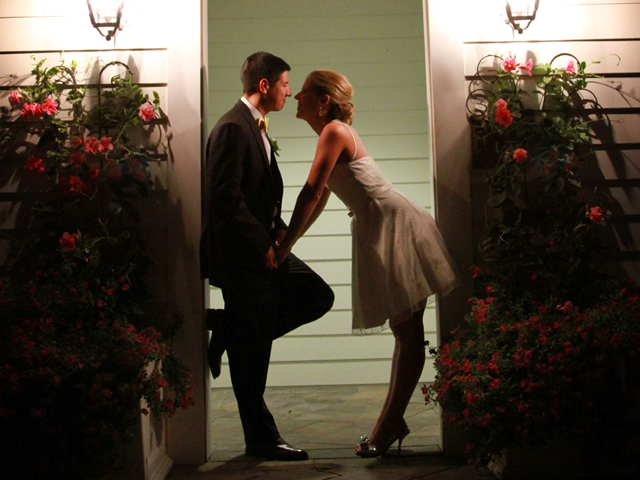 I'll be adding some photos here from last nights wedding at the Montclair Golf Club in West Orange. For starters just these two. First Lorenzo and Kathryn later in the evening during a little break. Kathryn had already changed from her wedding dress to something a little more comfortable to dance in. She looked fantastic. The ceremony was held at Kathryn lovely family home and later all the guests headed to the Montclair Golf Club for the reception.
The party by the way was animated by a really terrific band. I see many but was really impressed with Hank Lane Music and Production. A very tight band with great players and singers. Michelle, the Day Of Organizer, from TheBrideOrganizer also did a fantastic job 'running the show'.
The second photo below is of a moment every best man has nightmares about…dropping the ring! Yes it did happen. He made it halfway to the groom when suddenly he lost control of the ring and down it went. But no problem, everyone had a laugh, including the best man and it's now one of those moments that will be legendary within this family and circle of friends.
More previews to come during this week. Check back later!
Tags:
Best Man
Montclair Golf Club
Ring