Maplewood Country Club Wedding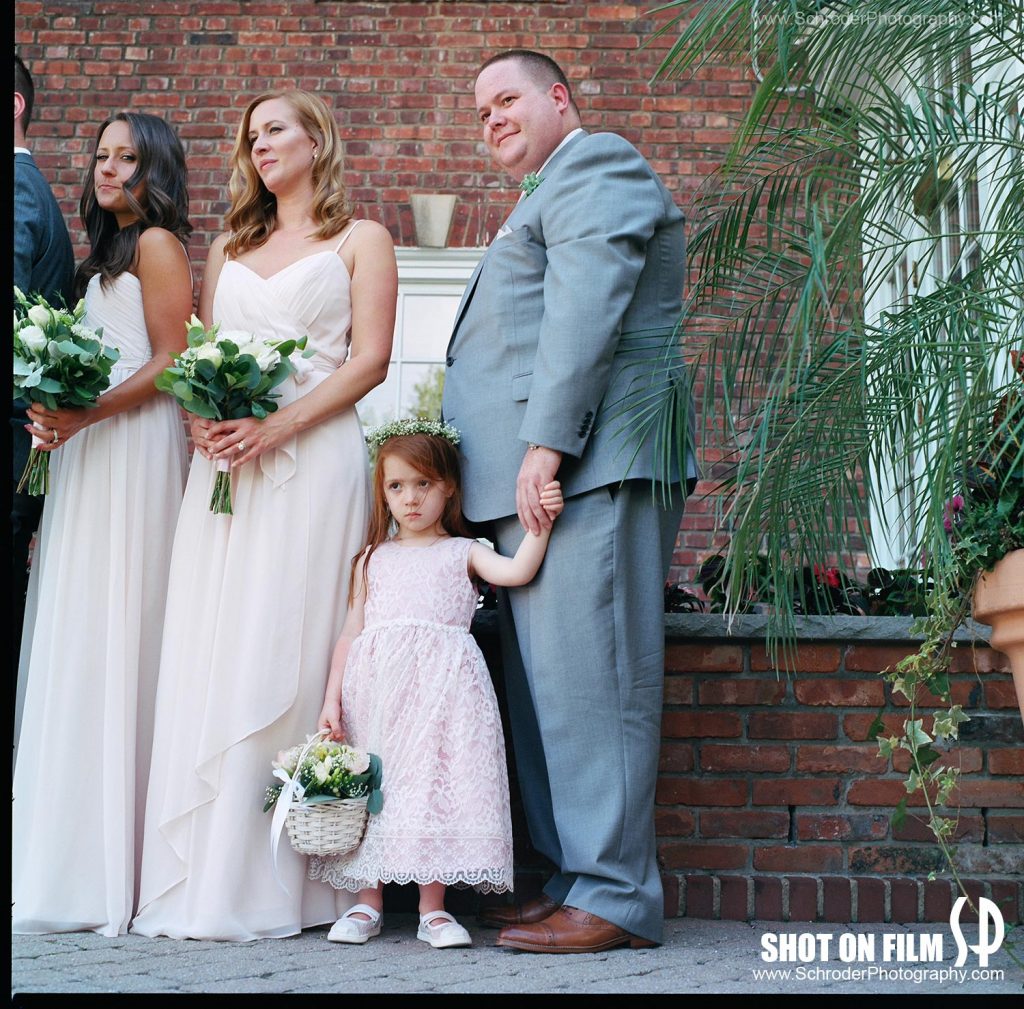 These previews are from Danielle & Marco's wedding at the Maplewood Country Club in Maplewood NJ a couple of weekends ago. All the days events were held at the club on what was a very hot day and actually it was the first day that really made you feel that Summer was arriving. As I usually do, I scout the venue for spots to take the group photos and consider light, heat (cold), scenery and things along those lines in making location choices. I also usually share my thoughts with the bride and groom to let them know what I'm thinking and also to ask them about their preferences.
In this particular case we had a few choices with some pros and cons. We could use part of the country club golf course area which has nice greens and bridges but was in blistering sun and with the added danger of active games going on with golf balls flying by (potentially putting in danger the 2 dozen friends and family about to be photographed). Alternatively we could use the area at the front of the Club which was in shade and looked nice also. Once I presented Danielle and Marco our options the choice was clear, Marco said "Lets stay out of the sun! (and flying golf balls) as he showed me the sweat already building on his forehead.
The shade it was!
Later in the afternoon as the sun settled and the golf games (almost) ended (we did hear a Fore!) the 3 of us went back to the Bridge for some sunset photos.  I had previously photographed Marco and Danielle for their engagement photos and it was a pleasure spending another (very special) day with them. Check out some previews, including a few shots that I took on Film!
---
About the Photographer: Louis Schroder has photographed over 500 weddings in the New Jersey New York area and is also available for family portraits, events and other photographic projects. Please emailor call me for inquiries. Follow me on Instagram for my photographs on a variety of subject matters. https://www.instagram.com/schroderphotog/
Tags:
Cake Cutting
Father Daughter Dance
film
flower girl
Maplewood Country Club
Son Mother Dance
Wedding Band
Wedding Party Photos