Making the best of rain at a wedding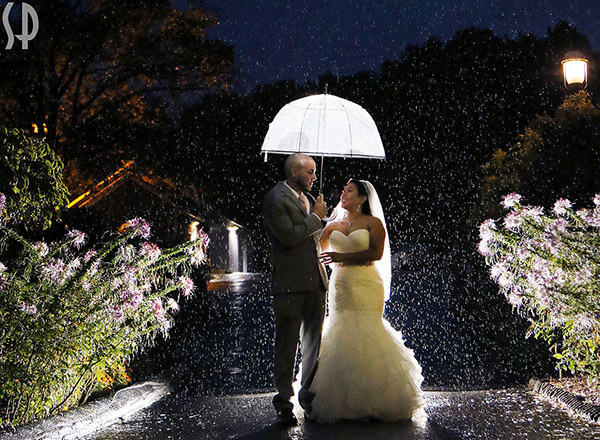 The weather looked really bad for last Sunday's wedding. The Bride was somewhat upset that she wouldn't be getting any sun on her wedding day. I mentioned to her that clouds are great for wedding photos, even better than sun and that made her feel better. But as the day got closer the forecast went from cloudy to rainy. Even worse was the fact that it looked like rain all day and that is exactly what happened. A steady rain went on for the entire 7 hours I was at the Farmstead Golf and Country Club. But I was determined to make out of that rain something special for the couple. Later in the evening we went outside, the two of them with their umbrella and I managed to capture a sequence of shots where the rain is frozen in mid air creating beautiful images that would be impossible on a sunny day. Sometimes we have to make the best of what we are given and make of it something special. The couple are thrilled with the rain sequence photos. Without the rain these images would not be possible. Here is one of them.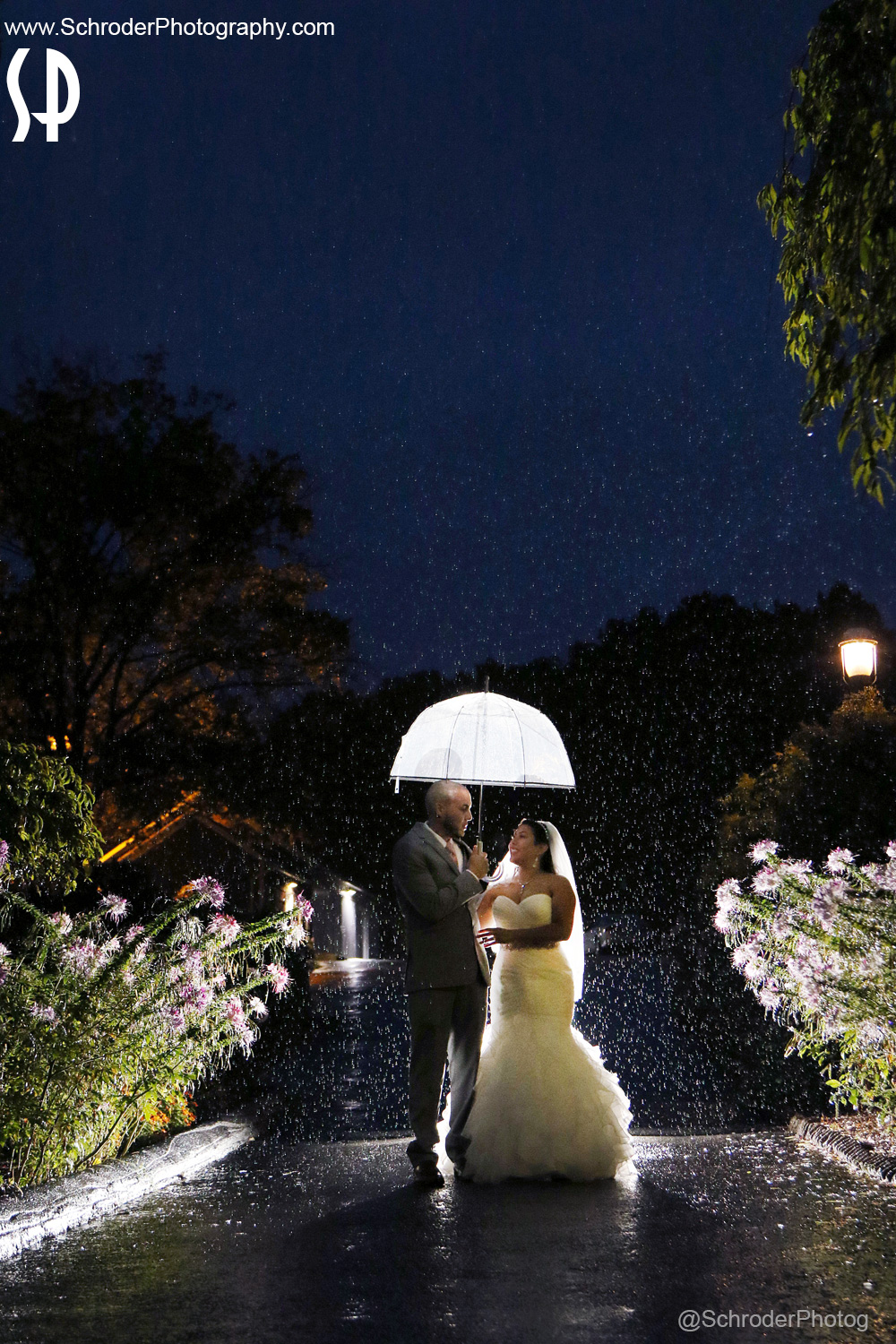 About the Photographer: Louis Schroder has photographed over 500 weddings in the New Jersey New York area and is also available for family portraits, events and other photographic projects. Please email or call me for inquiries.
Tags:
backlight
Farmstead Golf and country club
Rainy wedding day
umbrella