A White Wedding in October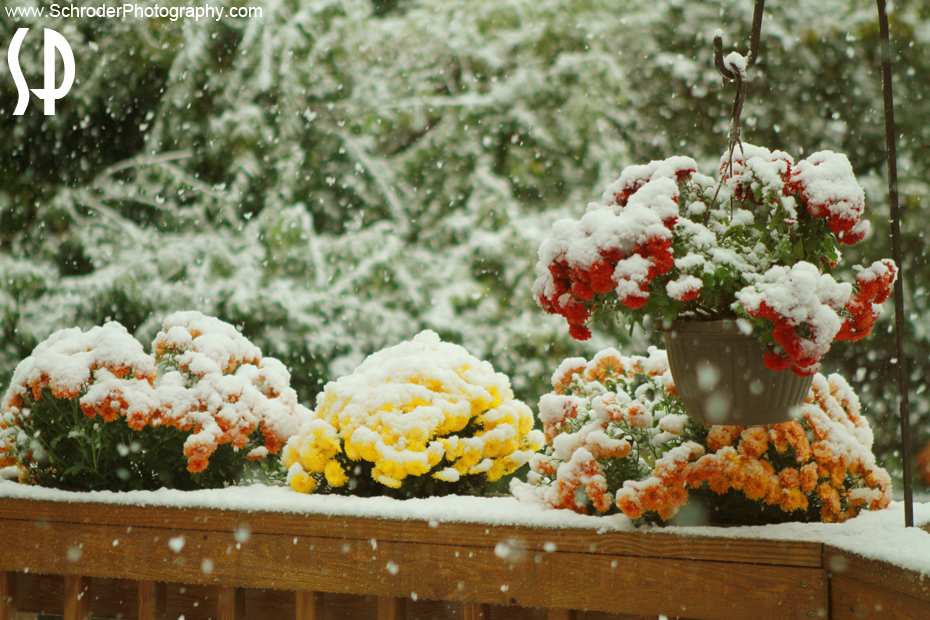 After an adventurous snowy wedding on Saturday I got home to only lose power…for 5 days! Luckily I have a Mother in Law just a few miles away with a house that had electricity. But today our power finally came back and I was able to take a peek at the wedding I photographed during the storm, a snow storm, something not really expected around Halloween!
Snow started early while I was still at the Brides house and the drive from there to the church was quite a journey. At the Church power suddenly was lost and the ceremony was held in near dark conditions with only a few candles illuminating the couple. After the ceremony which was held at St. Teresa of Avila in Summit we headed over to the Valley Regency in Clifton about 20 Miles away. Once at the Valley Regency everything went on as planned and with no power failures which was a big relief. We even ventured out in the snow for photos as the scene was quite beautiful. Gotta hand it to the Kristen (the Bride) that was game for going out in the snow (and Chip the Groom also, of course)!
Here are a few photos from a few parts of the day! More Previews have been posted on Schroder Photography's Facebook page

Kristen & Chip on October 29, 2011.
More Photographs have been posted on Schroder Photography's Facebook Page.
Tags:
Clifton NJ
NJ Wedding Photographer
Snowy Wedding
St. teresa of Avila Summit NJ
Valley Regency
Wedding Photos at the Valley Regency in Clifton
White Wedding