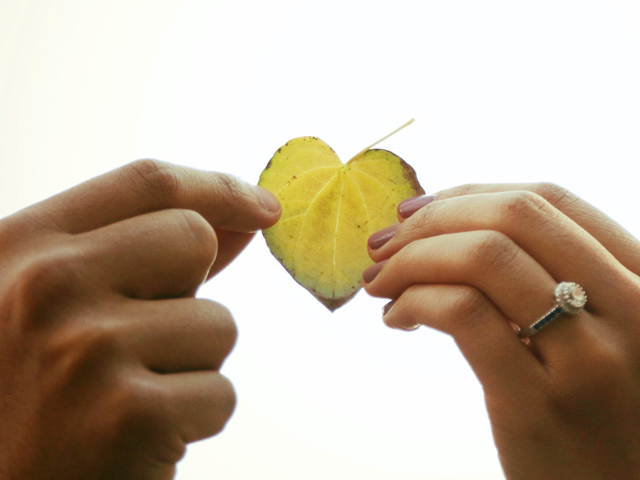 When I arrived last week at Sayen Gardens in Hamilton NJ for Alyssa and Jerico's Engagement session I got there a little early and sat on a bench in the parking lot while I waited for them. As I was sitting, I looked up and I saw this leaf on an overhanging branch that was practically bare. It must have been some sort of sign! Just too perfect!


Jerico and Alyssa will be getting married September of 2016 at Perona Farms. Looking forward to it!
PS: If you are thinking about doing an engagement session but not sure about it, read my blog about the topic by clicking here.
Tags:
Engagement photos
Perona Farms
Sayen Gardens