Wedding Day Photography: Start to Finish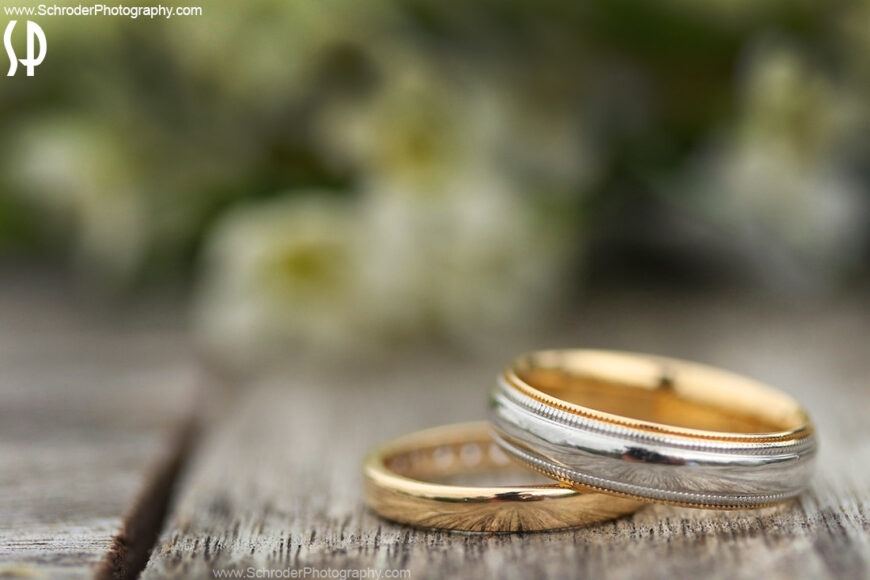 Contact Louis:  email  for inquiries and to check availability.
In this post I will outline how most weddings flow from a photography perspective, from the beginning of the day till the end of the night. Of course all weddings have differences in timelines and events so I will also note some alternatives in each situation. Generally speaking this outline and its variations will cover the vast majority of weddings. I post this in order to help couples visualize how their wedding day will go from the photography end of it. After over 400 Weddings photographed you learn a few things and having a solid game plan is essential and extremely beneficial for all couples and the photographer. So lets do it! Here we go!
GETTING READY PHOTOS
Photography usually starts a few hours before the ceremony. Normally 2 or 3 hours before the ceremony is what I find to be ideal. Usually "How early" depends on a few things like will there be a 'first look'? Do you want family and wedding party photos done before the ceremony (so you don't miss the cocktail hour)? Number of locations are also a factor. If everything is taking place in one venue then there will be less driving time involved from one place to the other, so you won't need photography to start as early as you would if multiple locations are involved. Depending on those factors we will determine if it is best to start photography 2, 3 or even in some cases 4 hours before the ceremony. Note also that in some cases couples do not want any photography before the ceremony. They may not really be interested in any getting ready photos or in doing a first look. In these cases (maybe 5% of weddings) photography will start 30 minutes before the ceremony at the ceremony location.
I usually find that 1 hour of "getting ready" photos is a good amount of time.  Any more than an hour, I feel the photos will become repetitive. Usually catching the tail end of hair/makeup preparations is ideal. If both individuals getting married are in the same building, I will bounce back and forth between them if I am working alone or if we have a 2nd photographer that person will stay with one while I stay with the other.
So now we have photographed the couple in 'street clothes', hanging out with their wedding party and getting ready. Hair is done, Makeup is done, everyone is dressed and looking great! We do some more photos now with everyone dressed up. From here everyone, depending on previously scheduled plan, will either get ready for the ceremony or we will go do a first look and then family, wedding party and couple photos.
Skip forward to Ceremony Photos if you are not doing Photos before the ceremony.
---
FIRST LOOK
These days about 75% of all couples I photograph opt to do a first look. Thats when the couple is photographed seeing each other for the first time well before the ceremony in order to get all the necessary group photos done early instead of during the cocktail hour. There are couples though that prefer to maintain tradition and only see each other at the ceremony. Whichever you choose is good with me. I am there to photograph the day and whatever makes you happy, makes me happy!
The First look is usually attended by members of the wedding party and immediate family since they are already there for photos anyway. In some cases a couple may prefer that the first look be done privately with nobody else there. The first look is fairly quick, once setup (I will guide you guys through it all) and started the first look is done in 5 minutes. At this point we are roughly about 2 hours away from the ceremony.
---
FAMILY PHOTOS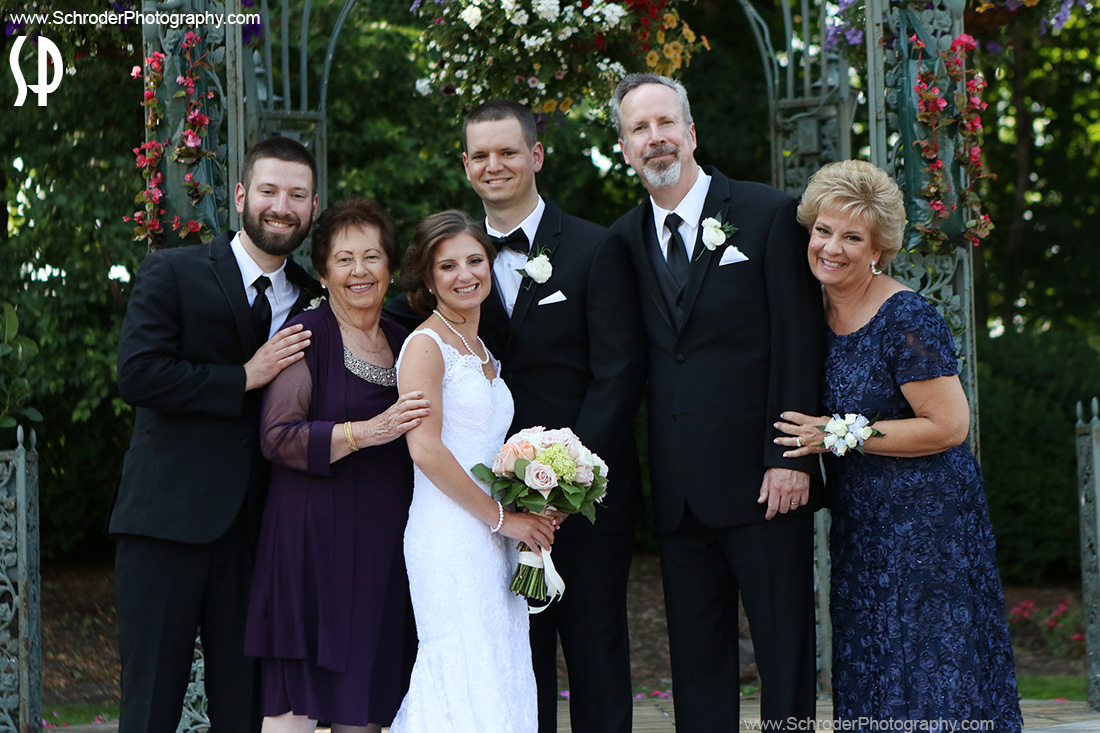 After the first look we now go to the predetermined spot for Group Photos. It may be at the venues garden, gazebo, park, in a church, indoors (if weather is bad) etc… I usually start with the family photos. The reason is that I like to get the family photographed first so that they have less waiting time and once done they can go inside and relax until the ceremony starts. Usually at this point we have only immediate family here for photos. Any parents, siblings (and spouses) and grandparents. Depending on the wedding and time logistics the couple may also have Aunts/Uncles and cousins here for photos but usually those extended family photos will be done later during the reception if requested at all. Most of the time couples will decide not to have aunts, uncles and cousins in for early photos because it may be hard to have all those people there that early and it would also add to the amount of time needed to take the photos.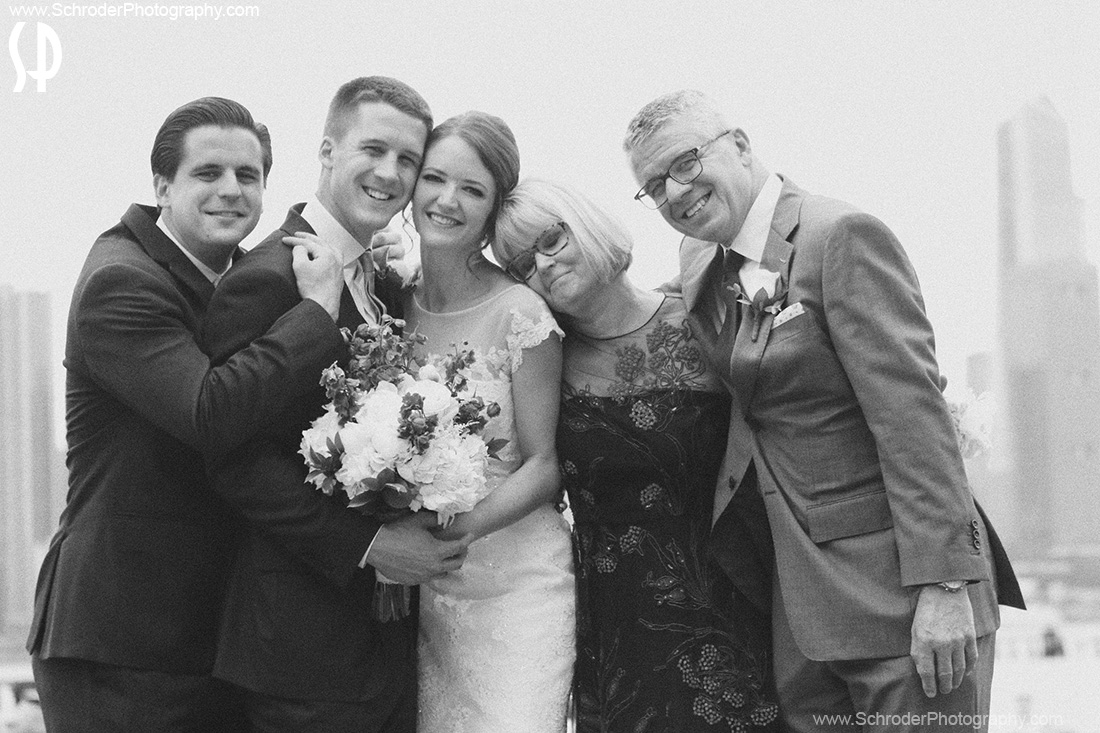 I will usually start with one side of the family (say Brides side) and do a variety of combinations before adding the other side of the family (say Grooms side) and then do a combination of that larger group of both sides together. Then I remove the original group (they are now done) and work backwards with group 2 (the grooms side). I have a really solid system in doing these group photos in order to keep things time efficient and keeping everyone happy. From the moment we take the first family photo to the last family photo it is usually no more than 20 minutes. We are about 1 hour and 40 minutes away from the ceremony.
---
WEDDING PARTY PHOTOS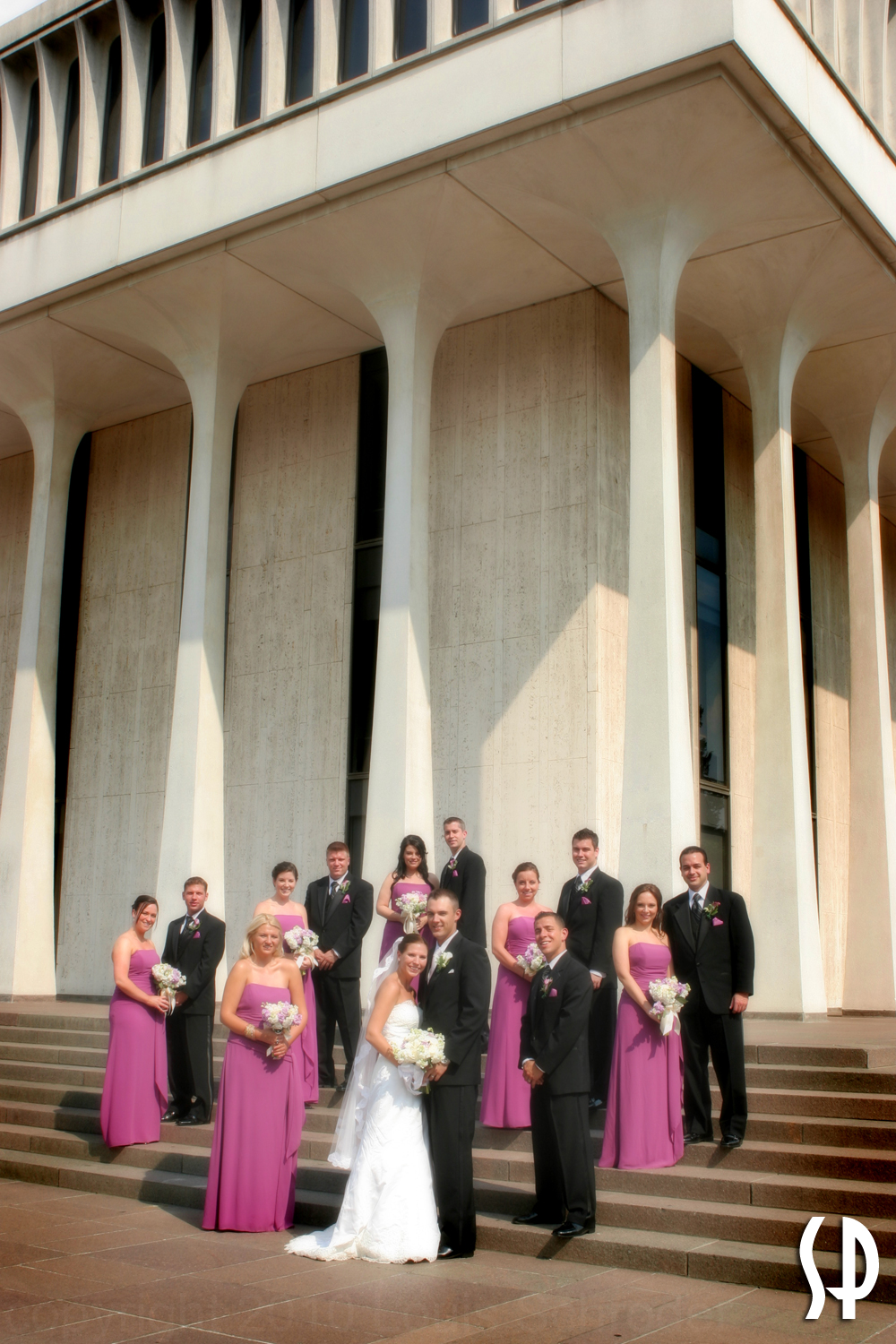 The immediate family members are now all smiles! They are done with photos and heading inside to relax….except for family members that are also in the wedding party. Those folks need to stay out just a little longer for wedding party photos. Now depending on the venue we are at, we may take the wedding party photos in the same spot that we took the family photos. Some venues have multiple cool spots for photos while other venues may only have 1 really good place to take photos. So depending on the situation we may stay where we are or walk over to another spot. Once we are at the spot we want to be, I use the same system I used for the family photos except now with the wedding party. I will start with one side, then mix in both sides and then work backwards from there taking out the first group and finishing with the second group.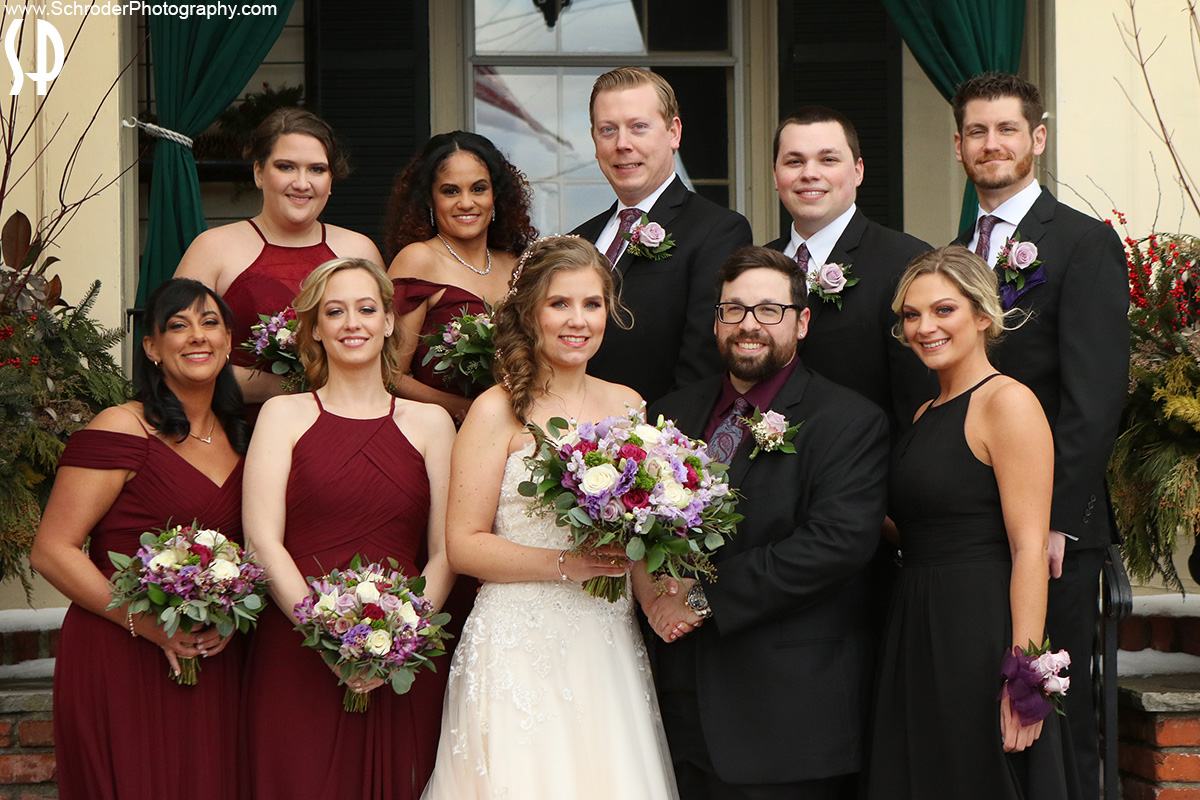 A variety of combinations happen in between and usually also pair shots (like Bride with each of her bridesmaids). This all takes about 25 minutes and now the wedding party photos are done (NOTE: Remember every wedding is different and in some cases these times may be longer or shorter based on our previous conversations and plans, the times I give here are general rules of thumb). We are now about 1 hour and 15 Minutes away from the ceremony.  Time to wrap up the posed photos with some couple shots.
---
COUPLE PHOTOS
At this point now the wedding party is ecstatic that they are done with photos! If there is a bar open some of them will head there and some will go inside to cool off (or warm up). Some of them though will stick around with the newlyweds-to-be since now its time for a few shots of the couple together. Again depending on the venue we will take a walk and get some different looks. If you did an engagement session with me, this part of the day is where that practice will come in handy. We will walk around for about 15 minutes and take some candid and posed shots. As we walk around I will 'see a photo' and ask you guys to stop and guide you from there. We are now about 1 hour away from the ceremony and we are wrapping up all the posed shots as planned! Whew! Time for you guys to cool off and relax!
---
BUFFER TIME
When I speak at some point with you about your wedding day I will bring up the 'buffer time'. What is the buffer time you ask? Well I find that when we plan your timeline, it is of extreme importance that we build into the timeline a 1 Hour buffer from the last posed photo I take to the start of the ceremony. Why? Because when we are done with photos you want to be able to decompress for a bit. You want to be able to split up and each go into a room and chill out. Freshen up the hair/makeup, get a drink and just relax before the ceremony. You also want to finish an hour before the ceremony so that arriving guests don't see you out there taking photos (No first look for them!). Last but not least you want a built in buffer time in case anything earlier in the day ran late…and so if we didn't get to do the first look until 20 minutes after planned, no problem we have the buffer time to work into if need be.
So now and hour has passed….its ceremony time!
---
CEREMONY
A Ceremony can run from anywhere from 15 minutes to an hour. Independent of that I usually photograph them with the same approach. I stay out of the way, I'm quiet and I take lots of photos from all kinds of angles. If there is a second photographer they get different angles also. I usually start the ceremony up front near where the couple will eventually be together. I will photograph the bride and or groom walking up the aisle and as soon as they arrive there I leave that area and start photographing the ceremony from various spots.
Eventually by the ring exchange, vows and kiss I will be in the center aisle midway down capturing everything from that spot. After the kiss I leave the center aisle and head to the back and capture the couple walking up the aisle. Ceremony is over! You are married! Time for the cocktail hour (or time for group photos if you didn't do them earlier!).
---
COCKTAIL HOUR
If you didn't do group photos before the ceremony, this is the time we do them. I usually try to promise my couples that we will finish 10-15 minutes before the end of the cocktail hour but depending on the circumstances that is not always possible. There are occasional events where photos wrap up only minutes before the start of the reception. If you want to enjoy your cocktail hour I suggest you seriously consider a First Look. (Scroll up and read Family Photos section if you didn't do a first look).
So now it's cocktail hour and you are mingling with family and friends and enjoying some food and drinks. I will be (and 2nd photographer if applicable) photographing now a lot of the details around your wedding. I will try to photograph the food before people get to it. The tables, your decorations, anything and everything to do with your wedding I will walk around and document. I will also take photos of people during the cocktail hour (I try to avoid getting shots of people mid-bite though!). As I walk around, you or anyone can request an impromptu group shot from me, no problem! I will also go into the reception area and document that room before anyone touches it. (NOTE: If you didn't go the first look way and we are doing group photos during the cocktail hour all these detail shots will have to be done later if possible and some such as food detail photos will not be possible unless there is a 2nd photographer since I will be working on family and wedding party photos during the cocktail hour).
---
RECEPTION
It's now party time! A reception is usually 4 hours long. Depending on the package you booked with me and the outline of your day I may be there till the very end and in some cases I may be there for most of the party leaving after the cake cutting. Those details we would work out beforehand.
At the reception I enter a mostly photojournalistic mode where I capture everything in an unposed way, but of course I am there for any photo requests you or a guest may have. I will document all the main events (intros, first dances, toasts etc..) and then watch the dance floor all night for action to photograph. I or the 2nd photographer will also stroll around the room looking for other people (less likely to dance) to photograph. Usually if the conditions are right (weather and location mostly) I will at some point in the evening go outside to see if there is a beautiful shot we can do somewhere. Once I determine and visualize a shot I will come inside and ask you if you wouldn't mind coming outside for 5 minutes to do a photo. Those night time beautiful shots you see on my site are usually done at this time. You will barely miss a beat from the party and will have some great photos for all time!
During the reception as I mentioned earlier we will sometimes do a few extended family or coworker or college friends shots if this is something you requested. These are usually pretty quickly done during some slower moments at the reception (just before or after dinner).  When all is said and done depending on your event I will have taken anywhere from 1000-1750 photos all day long. In 3 weeks or less they will all be ready for you and sometimes the day after the wedding I will send you a small preview for you to enjoy!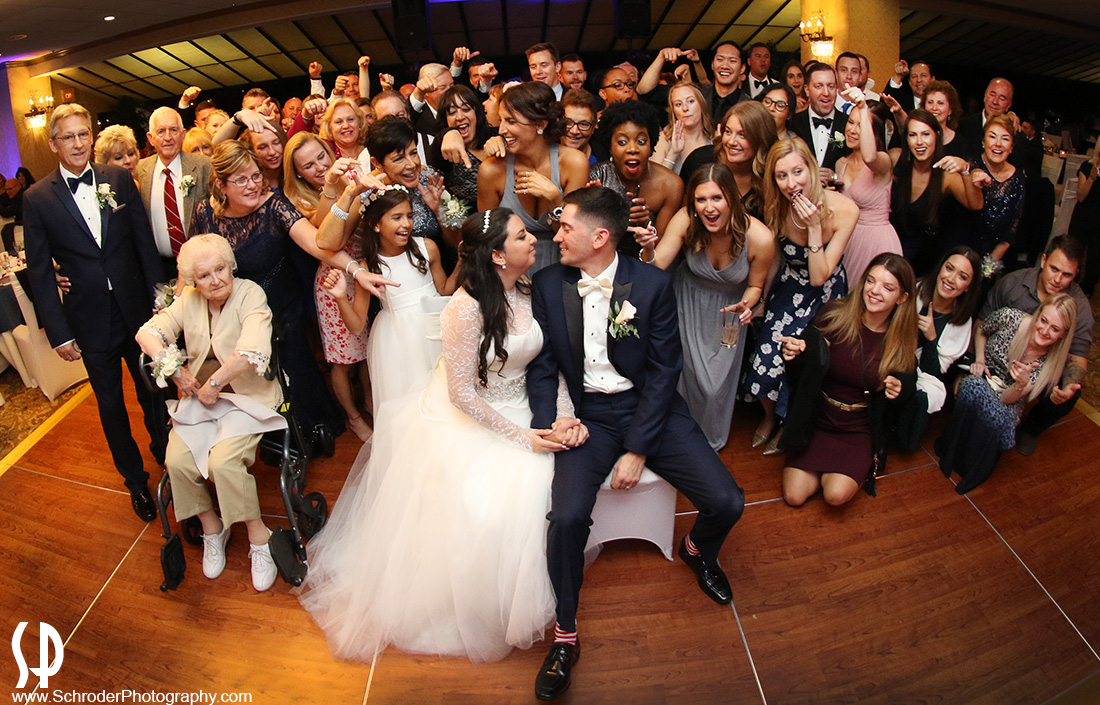 Thats about it, I really hope this article gives you some insight into how photography works on your wedding day and I also hope it helps you feel assured that your wedding day photography is in the hands of someone with lots of experience and someone that really enjoys and cares about what he does. I truly appreciate the trust you put in me! Thanks!