Story Behind the Photo #2
Story behind the photo #2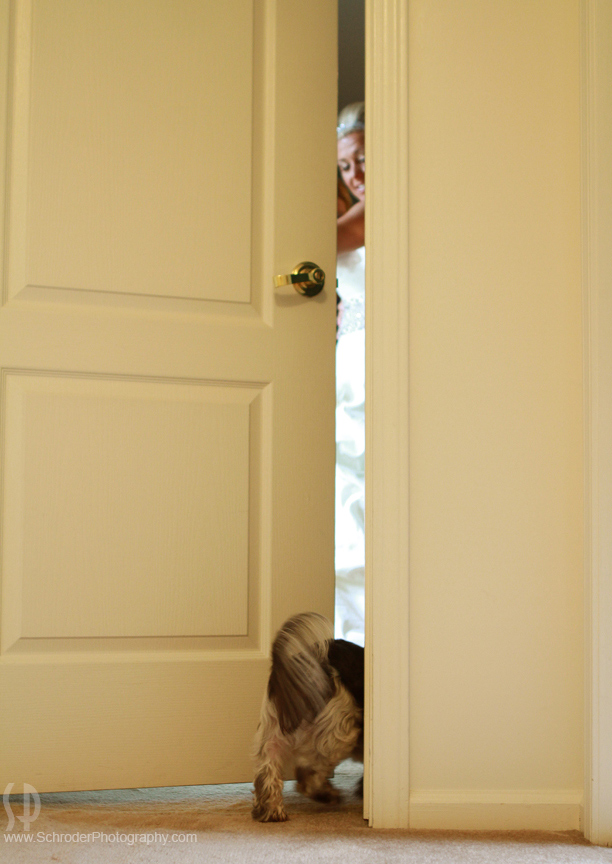 This photograph was taken during the getting ready part of the day. When the bride puts her dress on I usually step out of the room to give her privacy and ask her to call me back in when she is mostly dressed and ready for me. When I stepped outside into the hallway the brides dog was there and was hanging out with me when he suddenly decided he had enough and was going in. He walked right up to the door and wedged himself in there and popped the door open. I had the camera ready and took this photo as the bride was just noticing her pup walking in.
PS:
Watch this 'Behind the scenes' video of the making of some film photographs by Louis Schroder at Weddings.

About the Photographer: Louis Schroder has photographed over 400 weddings in the New Jersey New York area and is also available for family portraits, events and other photographic projects. Please emailor call me for inquiries.