Story Behind the Photo #1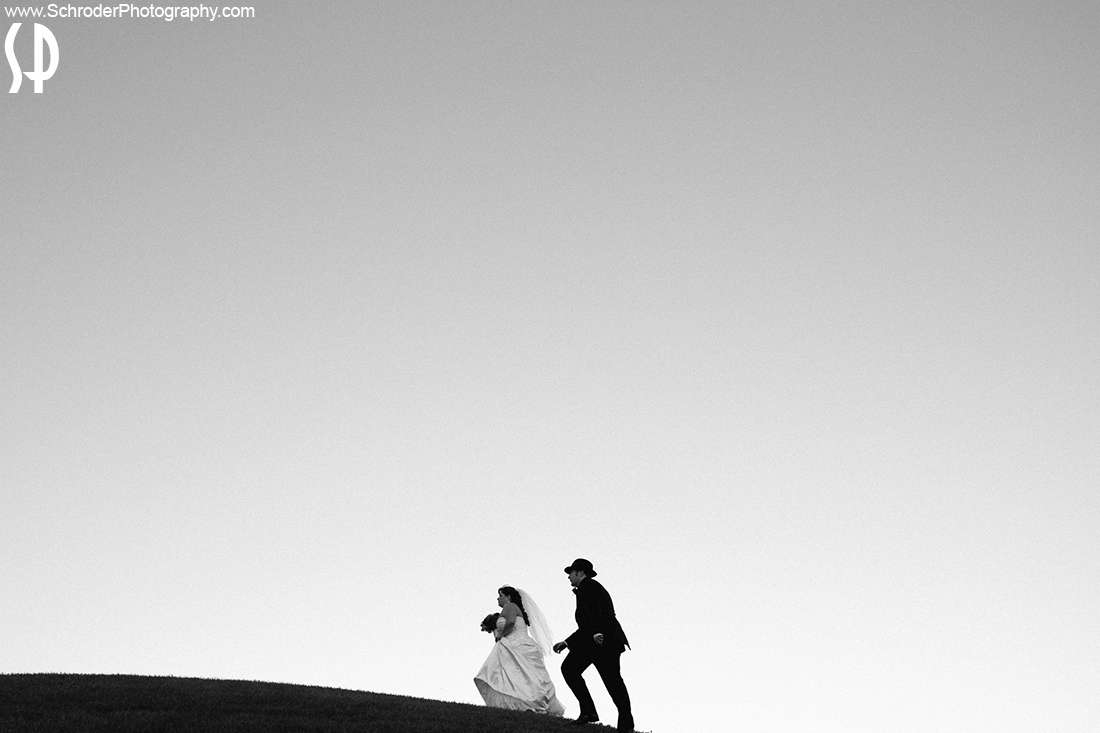 I'm starting a new series here on the Schroder Photography Blog. I will be going through my Archives and posting individual images from weddings I have photographed and describing a little bit about how the photo was made.
Story behind the photo #1:
This photograph of a just married Chrissy and Justin was taken at the Stanton Ridge Golf & Country Club in New Jersey on October 6, 2012 at 2:16PM. After the ceremony at the country club we explored the area and found this hill on the edge of the golf course. I asked them to go to the top so that I could take some shots of them up there. When I saw the clear sky and how the hill entered into the frame I purposefully composed the image to have lots of empty space and just a sliver of the hill showing. Its one of those photographs in which I think more is less. It's interesting how the objective here was to get to the top to take a photo but it's the photo of them getting to the top that to me is truly striking.
Stay tuned and come back for a new photo almost every day.